This is Backbone
Backbone is the supporting partner for clients that are in the business of creating, organizing or financing events.
We have a focus on consultancy, technical production, production management and turn-key overlay solutions.
We're the specialists in translating creative plans into feasible productions. Always maintaining our high standards in efficiency, safety and quality.
---
We listen
is one of the valued aspects in our client relationship. Ambitions, goals, target audience and ideas are important to know how we can support our clients.
We manage
while keeping track of budget and time our experienced team can translate ideas and produce a realistic transparent solution that will work in compliance with the demands
We execute
the many facets of the production, we'll make it work on site. We're the backbone of your event
Europe
Backbone Europe B.V.
Isolatorweg 36
1014 AS Amsterdam
T +31 (0)85 016 00 85
europe@backbone-international.com
North America
Backbone North America, Inc.
1867 Amsterdam Ave, 3rd Floor
New York, NY 10031
T +1(917) 648-2106
na@backbone-international.com
Asia
Backbone Asia Limited
2207-9 Tower Two, Lippo Centre
89 Queensway, Admiralty, Hong Kong
T +62 812 36737305
asia@backbone-international.com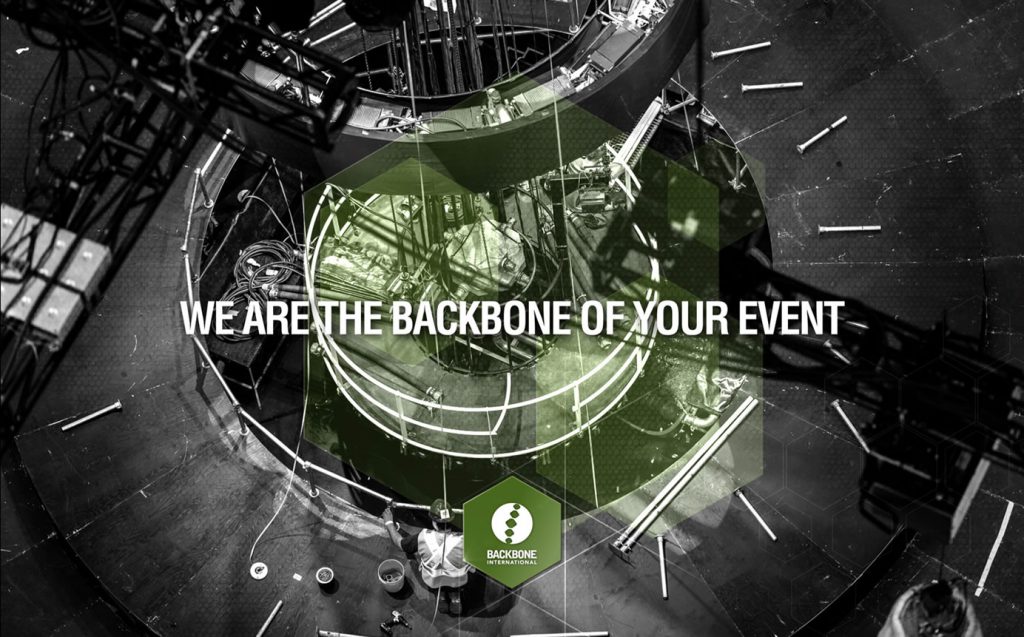 <!– Global site tag (gtag.js) – Google Analytics –>
<script async src="https://www.googletagmanager.com/gtag/js?id=UA-115965979-1″></script>
<script>
window.dataLayer = window.dataLayer || [];
function gtag(){dataLayer.push(arguments);}
gtag('js', new Date());
gtag('config', 'UA-115965979-1');
</script>