Backbone Talks March 1, 2018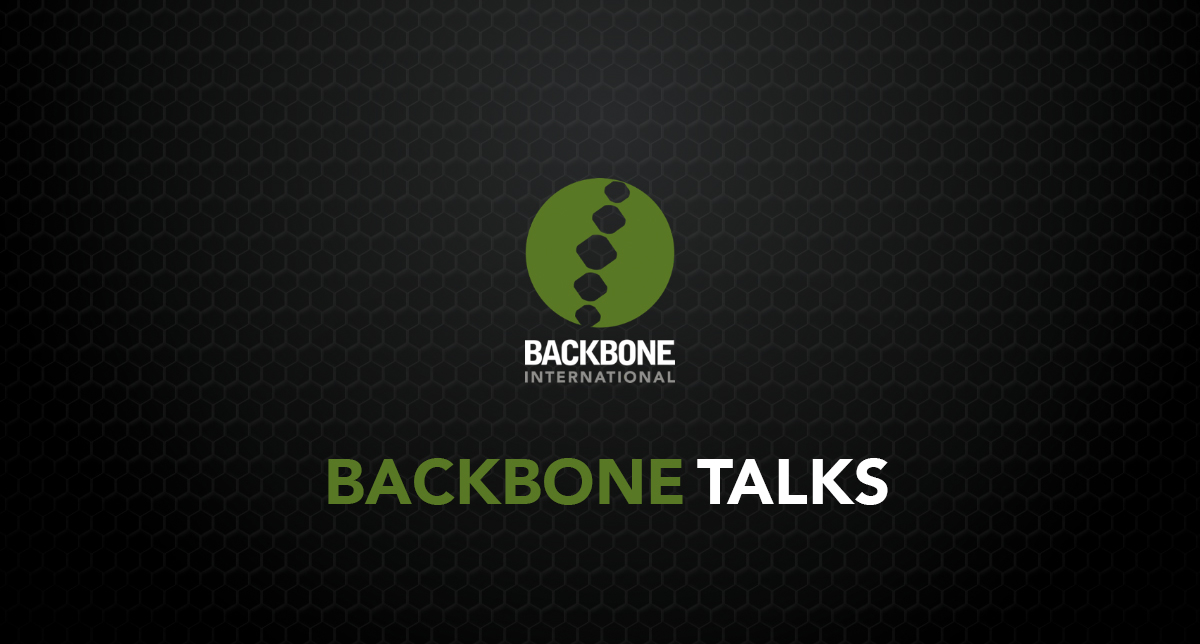 Generally, we production people are not such "talkers".
To talk about socializing is not a problem, that works for hours and hours at a time. It often goes like; "Do you remember then and then" and "there and there, with that and that …. that was a good time".
To make our experiences more personal, we have come up with the idea, as a team, to share more essential content about our company. Not only seemingly beautiful pictures and content online through our website and social media.
Under the name BACKBONE TALKS… we want to tell more about the people behind our company.
I have the honor to kick off the first edition.
I will focus on my ambitions within Backbone International, that is substantive and fun! That has to succeed 😉
I have been working with Backbone International for 8 years. We have traveled all over the world and continue to make great projects.
Backbone International has started with the idea to build a worldwide network with like-minded-production professionals sharing the same positive DNA when it comes to realizing productions at a higher level.
Big or small – it does not matter, we welcome complexity and innovations, that's what we like.
Now, 8 years later, it is nice to see that little or nothing has changed in our way of thinking in comparison to that time. We still do not like the easy way, we cannot; doesn't exist in our vocabulary and where others may find it too complex… we feast on it.
What has changed throughout the recent years is the influx of new colleagues. At present, we work from 3 offices in 3 time zones across 3 continents. The ambition is to add more locations in the coming years. In this way, we can serve our customers anywhere in the world with local knowledge and international know-how.
Then the question remains, what is my personal ambition?
Simply put, building and creating things that have not been done or made before.
I will try to give more explanation on the basis of a few examples.
1 year, 20 countries, 20 stadiums, 20 shows…… SENSATION
Perhaps the biggest milestone of my young history in the production world is Sensation.
We were able to create the most beautiful and impressive show moments through the development of cutting edge techniques and by way of working within a young team filled with ambitious colleagues and pioneers in the live entertainment industry.
Looking back at this period, you begin to reminisce and truly appreciate it. Especially when looking back to the beautiful shows and events that we were allowed to produce, create and be apart of. Even now, I still carry that sense of pride because we can continue to produce all of these shows worldwide after so many years with Backbone International.
Make art objects in the Nevada Desert during Burning Man
In the context of 'cannot, does not exist', the idea to build an art object in the middle of the Nevada Desert is a nice example.
Originally the object was conceived for indoor use, but with the right engineering and construction modifications, we have managed to build this beautiful object in the middle of the desert plain.
A sphere with a diameter of 14 meters, in which the 'flower of life' is processed 360 degrees around and inside it is filled with 2.5 kilometers of curved LED lines for the video graphics and light effects.
All of this, in the middle of the desert plain, combined with sandstorms, made for an extra show element during Burning Man.
180 motion controlled winches in a football stadium
After our creative colleagues visited the 2010 World Expo in Shanghai, they had a very clear vision and idea of the INNERSPACE show, which we were commissioned to create and produce together.
The dream was to hang 180 balls of 2 meter diameter in the roof of the Amsterdam Arena and that they could let these balls move individually and change color. After 8 months of thinking, engineering, producing, and testing… the time had come. Never seen before on this scale, a football stadium full of balloons sensually moving to the rhythm of the music.
At some moments in life, giving up is not an option and you have to go through. To achieve the beautiful end result of the INNERSPACE show, we had to overcome several bumps (as a team) and to give up was not an option. 'The show must go on' was an appropriate saying here.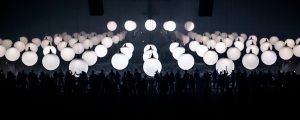 Working together with global brands
The Formula 1 always carries something magical and exclusive. The worldwide destinations, the speed, the sound, the spectacle.
Heineken is another example, serving the planet. For more than 140 years they have been selling that one beer and I see Heineken everywhere I come to in the world.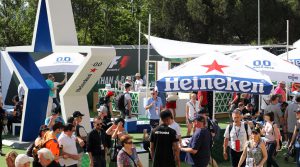 When these two giants joined forces and started working together, we philosophized in the office, that we wanted to contribute to this success story. In 2017, we were allowed to cooperate with OIL for the HEINEKEN 'Fan Zone' that was built at various locations during the F1 season.
Collaborating, partnering, and learning from global brands is something that I find extremely important. You need to share knowledge in order to grow together and when working with these excalibur of brands, I feel, we feel, very proud within Backbone International.
Producing in Madison Square Garden – New York
Madison Square Garden, the Valhalla of live entertainment in the United States. The playground of all major artists in the world.
Producing my first show there was magical. It was the first show of Armin van Buuren's – 'Armin Only Tour' in 2014. After producing shows in dozens of venues and stadiums, entering Madison Square Garden felt like entering holy ground. With very strict rules in the venue, it was quite a challenge to produce the show, but when doors opened and the sold out venue was literally shaking up and down it felt captivating!
 Then, after these examples, the question is … what is the ambition for the future?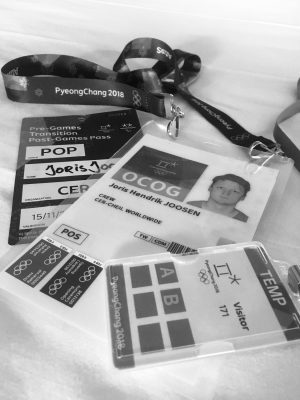 I was in Korea these past couple of weeks.
In the weeks before the PyeongChang 2018 Winter Games, I had a chance to be a guest of the technical producer of the Olympic Ceremonies.
In the icy cold of minus 20 degrees, I was permitted to look at the repetitions and watch behind the scenes.
On February 9th, my own birthday, I was at the top of the stands of the Olympic Stadium in PyeongChang and witnessed a great opening ceremony. The amount of emotion, content, spectacle, and technique that comes together is, in my view, the ultimate in the world of live entertainment. This experience got me thinking…
Looking back, I am proud of what I have been allowed to build and experience with all the beautiful people around me.
Looking ahead, I see a world that I have never dared to dream about, but where I dream about after 9 February 2018….
To be continued.
– Joris Joosen
0