Backbone Talks: From Theater to Live Shows Juni 6, 2019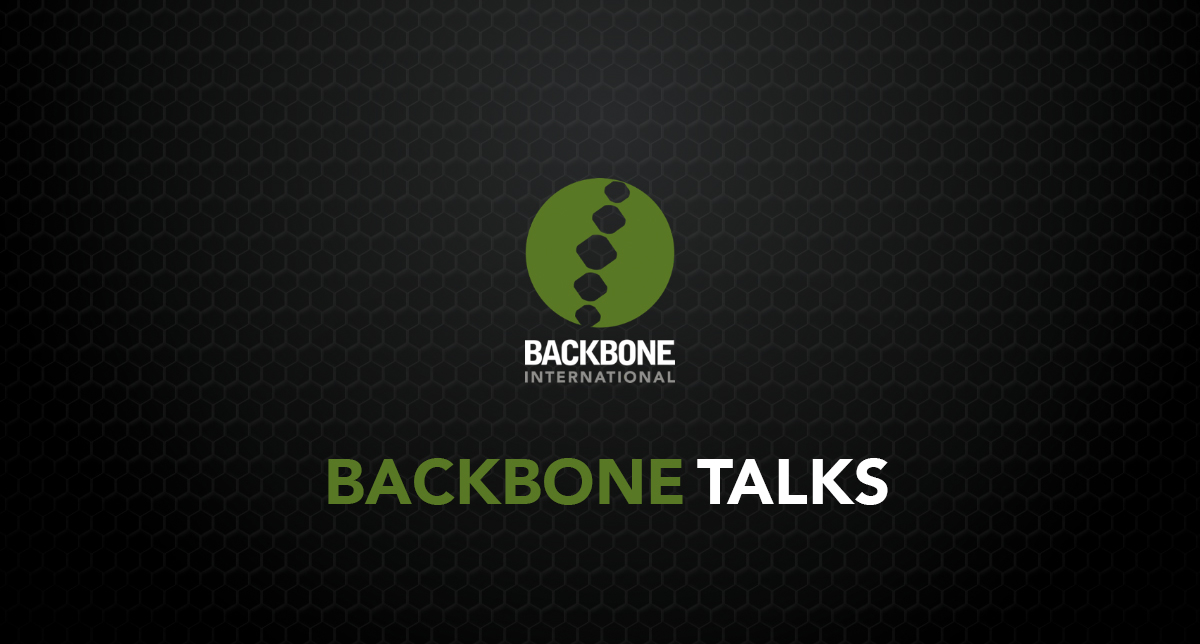 The technical production of a musical looks a bit like the production of a live show, but for someone who needs a dynamic job and longs for action, the differences can feel like night and day. This is the story about how I ended up in the ever-changing event industry.
Where it all started
My secondary school, the Erasmus College Zoetermeer, was the place where my interest in technical matters arose. Around that same time, I played the drums for 5 years and had to choose what to do with my future. So, I chose for an education in theater technology, and after a bit too theoretical first year I got the chance to gain some work experience as an intern. I started at the Nieuwe Luxor in Rotterdam, which was pretty awesome and where I learned a lot.
Learning by doing
I acknowledged that I was a student who learned better in practice. So, when I got asked by a large company in the theater industry to go on tour for the last 4 months of the musical The Beauty & The Beast, I decided to quit my study. I had a great connection with the cast and the crew, and after the tour was over, I started as floor worker. Pretty soon my stage manager noticed that I was quite handy, and it didn't took a long time before I began helping him with building up the shows. Because of my skills I also got asked more and more to help with the startup of other productions. For 10 years I rebuilt decors, adjusted them to the theaters where they were going, and was responsible for running the show.
In 2014/2015 I started at a fixed location, the DeLaMar Theater Amsterdam with the musical "Hij Gelooft in Mij", and later on in the Beatrix Theater Utrecht with the musical "Moeder Ik Wil Bij De Revue". As a person who likes doing things, meeting new people and discovering new places, these fixed theaters were not exciting enough for me.
How I got in contact with Backbone International
In my first months I did the technical production of the Red Bull Playrooms during the Amsterdam Dance Event. This was my first production as Technical producer outside the theaters, but with the more experienced Remco Hendriks and Rodin van der Beek as my mentors. After that I assisted Rodin with the Sensation shows in India, Thailand, Poland and Madrid. The last 4 Sensation Rise I was responsible for the technical- and tour production. During these productions I've learned a lot about my role as Technical producer working in other countries with other cultures and values. It was the best learning process I could think of in presenting myself to foreign crew and local suppliers, my role in an existing tour group, how to manage the touring process and deal with "challenges" outside the Netherlands. It gave so many insights and added value for my daily routine and work for other productions.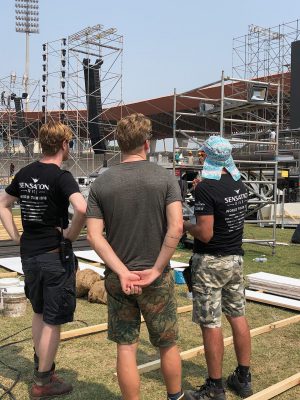 At the end of 2016 I was able to join the Backbone internal educational program for Technical designer and although I'm mainly a Technical producer, my skills in technical design are quite advanced since then. I'm able to transfer a creative design into a technical design and produce this at the same time. It feels special to me when I'm on an event and see the stage build according to my technical design.
At the moment I'm working on a variety of projects. Some as one of the Technical producers in a festival team, some as main Technical producer for a project and also as assistant producer on others. Most actual is my role as Technical representative for Backbone at the Westergas as part of the preferred partnership Backbone has with Westergas. This really gives me a lot of satisfaction. I learn a lot from my great colleagues in the Backbone team who are all professionals in our discipline and have the same end goal from the different projects.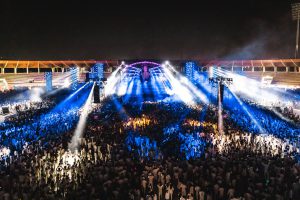 Every week is different. You have to think and adapt, because things don't always go as planned or the client would like to change things during the preproduction process or just during the execution, which for us it sometimes challenging, but part of our job: a "no" isn't in our vocabulary.
My wishes for the future
I would like to keep learning and ultimately becoming the best in what I'm doing. Working with experienced producers as Tom van den Houdt, Jari Leerdam and Pieter Lubberts I known that I'm very ambitious, but nevertheless, something to aim for. At some day I hope to be Technical producer or Production manager for productions such as A State of Trance and Sensation from start to finish and make decisions as easily as my colleagues do.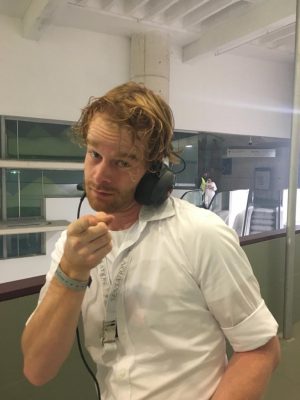 – Dave van Manen
0