Backbone Talks: The Technical Production October 29, 2018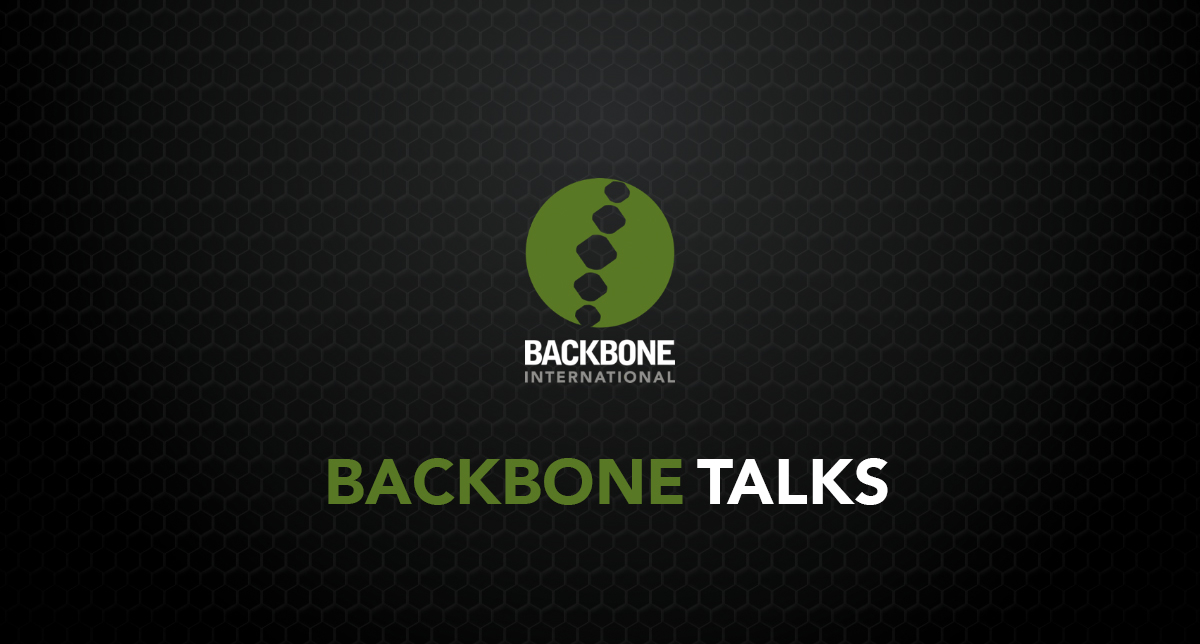 Backbone International has grown into a company that tackles the most complex projects worldwide. We help our clients and partners in almost all areas, but the core of our service remains the 'Technical Production'.
A Hobby Started
Everyone at Backbone has technical production through their veins or at least has a weakness for it. I myself ended up in the world of events, because I always thought it was fun to organize a party for the neighborhood with the amplifier and boxes of my father. After time, there were more lights, more speakers, an extra amplifier… and before I knew it I had my own Drive-In-Show. With my father's car I went to class parties and weddings. A hobby started….
Technology has always been my interest and I graduated from the HBO Electrical Engineering program. As a part-time job during my studies, I worked in the technical department of an Amsterdam light and sound rental company; working all day with professional rental equipment.
Cirque Du Soleil, who was still unknown to me at that time, started their first tour in Europe and bought the whole new light and sound set from the company where I had a job at for technical service. One thing led to another and I quickly signed up for a job at Cirque Du Soleil. What started as Electrical Engineer soon changed into the 'Show Production Manager' of Saltimbanco and Alegria. There, in a kind of pressure cooker, I learned how a large international technical production operates.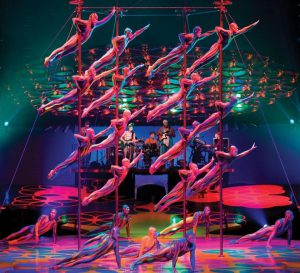 Small vs. Big Technical Productions
After having been on tour with Cirque Du Soleil for 3 years I got a bit of homesickness. With a good mountain of international tour experience, I started working in the Netherlands again. Started at a large light and sound rental company, then at a production office, always closely linked to the core of an event; the Technical Production. When Backbone was founded in 2010, I was the first Production Manager of the company. And to this day, I still feel a big challenge in compiling and executing complex technical productions.
And a 'complex technical production' does not automatically mean that it is 'big'. Small productions can sometimes be incredibly complicated. There is one saying in our profession; The smaller the van, the more difficult the job! And there is a lot of truth in that. I have seen them in all sizes, from big football arena shows, to small presentations for 20 people. But it is precisely with the latter that the risk of problems is greatest. You often have too little crew, or too little spare material, or not everyone is well 'focused'. I have learned to always be twice as sharp when it comes to small productions.
A large production naturally also has its own challenges, but often a lot of preparation is put in and there is a large technical crew. If something goes wrong, there are usually enough people and resources to solve it quickly.
For example, I had the honor to perform the function of 'Technical Producer' for Sail Amsterdam in 2010 and 2015. A large and complex event, in the middle of a city where people live and work. The size of the event area was so large that it stretched over three districts with a lot of water in the middle. The logistics was therefore a big challenge; how do you get all materials and crew on time in the right location? On average, 200,000 visitors came to visit every day for 5 days, all of whom want to watch the boats, who want to eat a sandwich, drink a drink, go to the toilet and listen to music and watch. For that you need a lot of temporary facilities… and that is a complex technical and logistical puzzle.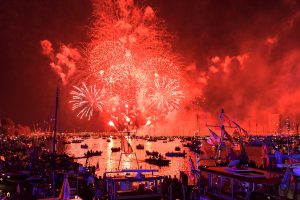 Taking Technical Productions Globally
Another interesting facet of the work at Backbone is the many international productions that we provide. What is perceived as normal and easy to organize in the Netherlands can turn out completely different in another country. But also the other way around, where we spend a lot of time and energy in the Netherlands, can be very simple in another country. Apart from the cultural difference, the challenge is often to make use of local materials and people. Budgets are not always sufficient to take material from the Netherlands to a production abroad. Then we are dependent on local material. That requires a lot of pre-production, communication and location visits. If ultimately we manage to organize an event abroad that meets the desired level of quality, then we as Backbone have been of added value.
Innovation
The development of show technology does not stand still. Whereas in the past AC / DC only covered their entire stage roof with conventional PAR-lights, the development of LED and computer-controlled luminaires has become indispensable, and much has changed in the field of 'motion'. Large heavy objects or small fragile parts can now be moved with extreme precision over a floor or through the air. We at Backbone are not the specialists in all these new developments and techniques, but we are surrounded by people and companies, all of whom are specialists in their field. This allows us to put together the best production team for each specific project, under the supervision of a Backbone Project Manager.
Now and Then
I can not say that the Technical Production has changed a lot in the past 20 years. The techniques have changed, but the challenges are still the same; how do we create the best experience for the visitor, with the best possible people and materials. And that is what it is all about in 'Technical Production'!
– Remco Hendriks
1