Backbone Talks: Production vs. Disaster Relief July 5, 2018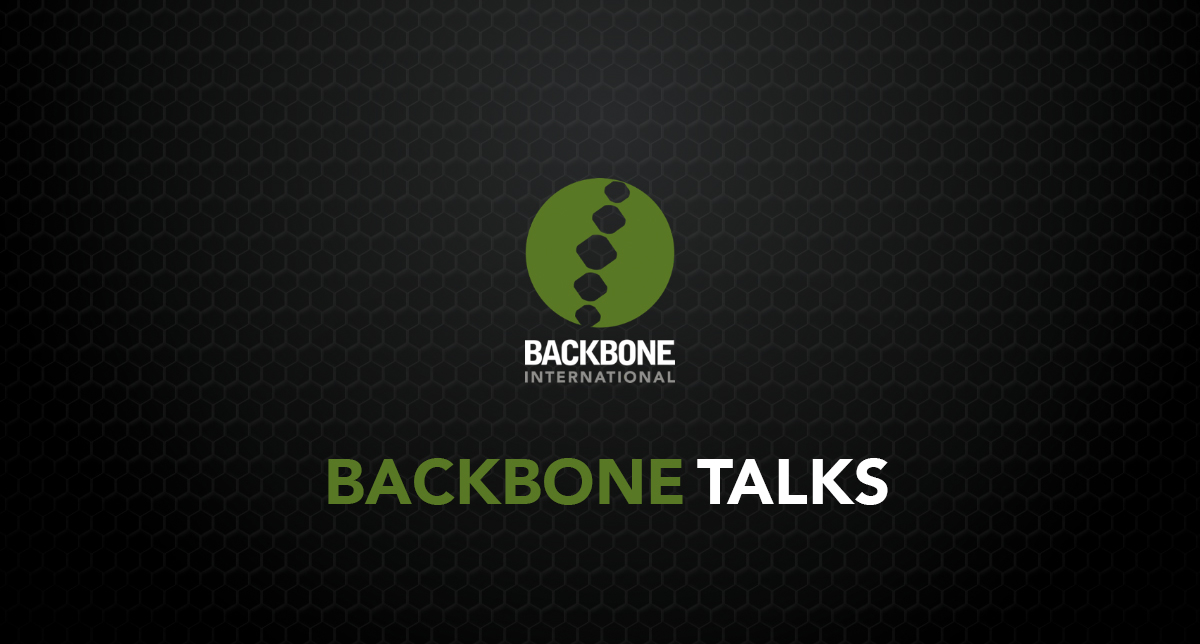 In this Backbone Talk, I want to take you into the thoughts behind one of the ambitions that Backbone has.
One of our core activities is the production and advancement of festivals where the emphasis is usually on the entertainment of third parties. With stages that leave nothing to the imagination you are taken to the most diverse fantasies by decor, artists, and show. What a lot of people do not realize is that for a festival or congregation – a huge infrastructure is needed that is often not (sufficiently) available at the location. Over the years, we have developed a proficient and clear working method with many of our suppliers, enabling us to build a small village in less than a week, meeting all the basic needs.
In the Netherlands, a festival production no longer holds any secrets. Thanks to our international position, we have been able to support a large number of clients throughout the years in the production of various festivals in various corners of the world. Abroad the basic principles of the temporary infrastructure remain the same. Through good preparation, instruction, and the use of motivated local suppliers, we also manage in the craziest countries to set up an infrastructure in no time that meets all basic needs.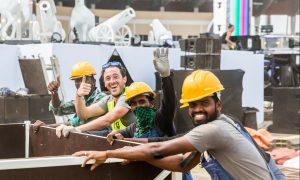 Two years ago we had a 'Backbone International day' where we had the opportunity to share our ambitions with each other. It was great to see that several colleagues shared the ambition to use our knowledge in areas affected by a disaster.
It started as an ideological idea, but soon we only found similarities instead of differences. Within the events branch there are a large number of people who build and keep weekly infrastructures running. There are few people in the world who are so trained in building and furnishing (temporary) facilities.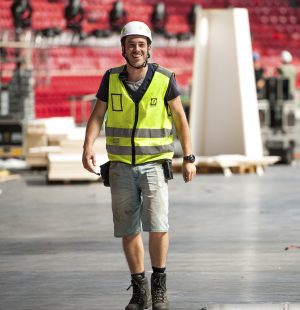 In September 2017, we had the opportunity to put our ideas into practice after the hurricane that raged over Sint Maarten. From the Red Cross, the Support Group was asked to set up a food plan. There was a need from the Red Cross for an all-round producer who was both technically and logistically trained to focus on these aspects within the team. The broad knowledge we have built up in the field of cultures, working with locals, and improvising with what is available, we were able to dedicate ourselves to this project.
Looking into the future, I hope that organizations see Backbone as a good partner in the field of logistics, project management and technology in disaster relief.
– Tom van den Houdt
1