Backbone Talks: The Importance of Internal Structures April 23, 2019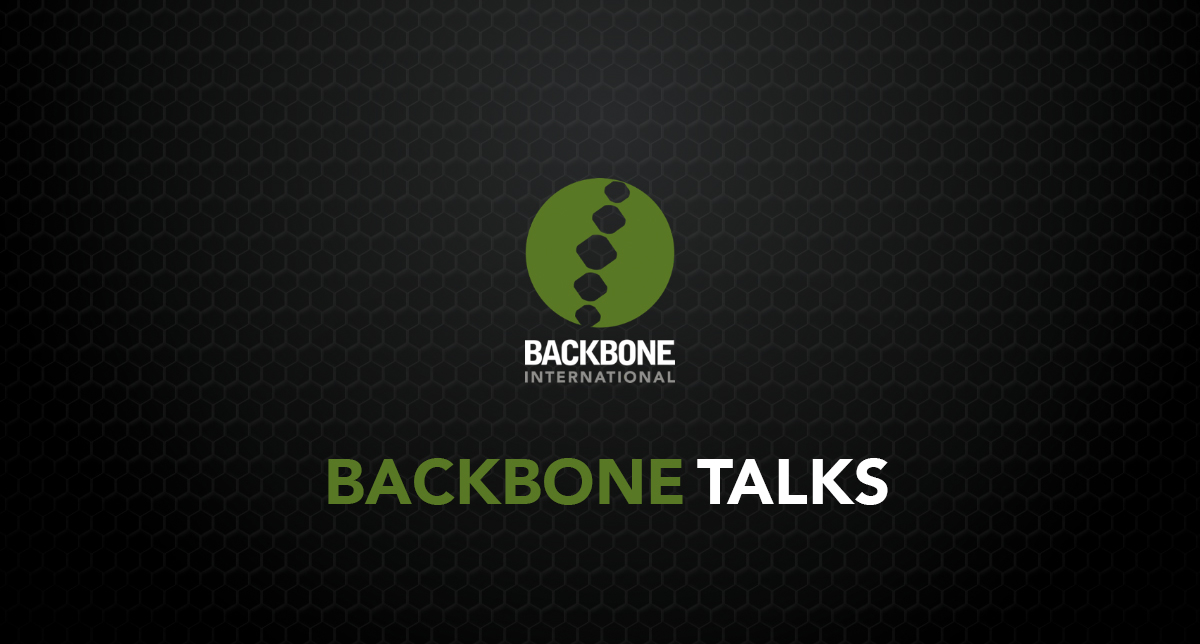 When you start with a small company and grow organically, but very fast at times, internal structures are not the number one priority on your to-do list. Good internal structures can however make a big difference for the long-term growth of a company.
This is the story behind my job as Project coordinator within Backbone International and how I got there.
How I started from the ground up
In the last year of my secondary school I already started organizing events, like trips with friends and some conferences. After my Bachelor study Industrial Engineering and Management Sciences, I've done a Master program in Operations Management & Logistics. Back then, the magazine of my study association had an issue themed "impossible logistics" for which Marcel Elbertse was interviewed.  Because of my interest in this field I contacted him, and he suggested to get in contact with Joris Joosen of ID&T.
When I talked with Joris, now the managing director of Backbone Asia, he proposed to experience how a large-scale event is organized. So, Joris linked me to Pieter Lubberts of Backbone and there I was, at the Amsterdam Music Festival 2014 in the Amsterdam Arena. Every day I worked for a different supplier of Backbone. During the production period I've dragged with power cables, build up trussing, helped with hanging up the lighting and building up the audio setup. After the event Joris looked at the possibility of me working for ID&T to improve their logistics, but unfortunately this demand was solved internally.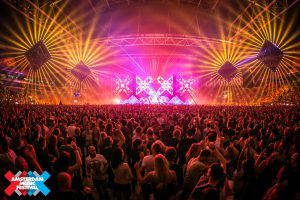 The start of my career and my desire for the event industry
After my study I started as a management consultant for a company in logistics and aviation, something totally different while my interest for the event industry was still there. I stayed in close contact with Backbone and helped them on voluntary basis with the office management of SAIL 2015. After more than 2 years, and lots of conversations with friends and colleagues, I decided to quit my job and try to land a job in the event industry.
The first step I took was doing an internship as an event manager at a multinational in the food industry. For one of the events I organized, I got in contact with Pieter again to reach out for help for a large event on the first of January 2018.
My first real steps at Backbone International
Later on, Pieter contacted me, because he was looking for someone to help him out with the internal structures and processes of Backbone. I started working as a freelancer and began mapping out the strategy and processes for events. I tried to figure out what everyone at Backbone does, who they are, what kind of processes there already are and what was needed.
It seemed clear that Backbone could profit from an application which supports a large number of the processes, so everyone could find and save their information on the same place. I've found out that around eighty to ninety percent of the processes could be caught in one application. Other processes, such as the production schedule, could not be captured within existing applications, so the decision was made to develop an application ourselves which supports these processes. While we develop the application in Europe, it will be rolled out over the world to all our offices and projects. The importance of applications like these not only lies in advantages in regard to scalability, but also in more insights, unity and efficiency, and therefore a lower workload.
After a couple of months, I told Pieter I also wanted to be involved in the production of events again. My first project after that conversation was The Flying Dutch, which was quickly followed up by a corporate event in Brussel and the Heineken Commerce Week. With the production of De Vliegende Vrienden van Amstel LIVE! I got the chance to work as the production assistant of Jari van Leerdam and started with creating technical designs in 2D. In August 2018, Pieter asked me for the job of project coordinator within the company. We've created this function to still improve the internal processes on one hand, and to improve the communication in the preliminary stage of corporate events on the other hand. Luckily, there is still enough room for me to help on various events like 3FM Serious Request: Lifeline. During my day to day job in the office I am also asked more and more by colleagues to see if processes could be optimized.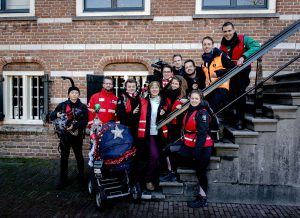 Back to the internal processes
I am happy that the development of our production schedule application is almost finished now and that the producers can start working with it. We took some time to let the application be prototyped completely first. This doesn't always happen, and while this takes a bit more time, it saves time and money in the programming phase.
Besides the applications, I am also working on processes like the Backbone Employee Handbook, a technical design code and a development plan for our technical designers. Processes like these help with the long-term growth of the company and guarantee a sustainable business. My role as Project coordinator is not written in stone yet, but it's already a job which is very much appreciated by the team.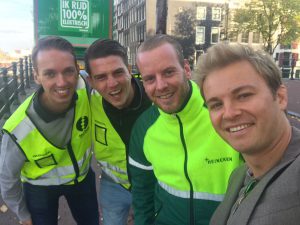 – Tim de Jonge
0