Backbone Talks: From onstage to backstage Agustus 30, 2019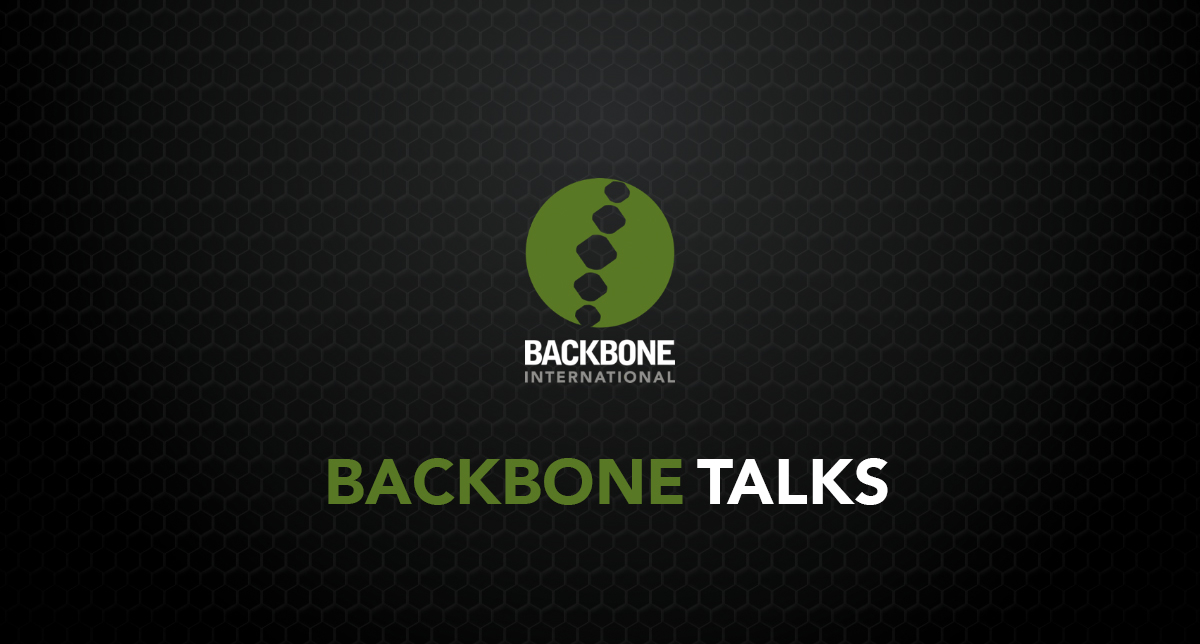 Starting in the world of music as a band player, I was always intrigued by the guys backstage and interested in what happens behind the scenes. In this Backbone Talk I will tell you how I made the change from onstage to backstage.
Founded on the passion for music
Music has always been my passion since I was a kid and becoming a professional band player was my life goal ever since. After I got the chance to play in a band for several years, the band manager asked me to help one of his event organizer clients with an international concert project and become the artist handler for the band named MAE in 2008.
Back then I thought it was a simple task, but it turned out it was quite a challenging experience which I nevertheless really enjoyed. By the next year I got involved in running complete projects and touring all over Indonesia doing concert events. Since the company was based in Bandung, I became their Jakarta representative partner. The touring all over Indonesia was an amazing experience and I gained a lot of knowledge, but somehow it felt like there was a different atmosphere between doing local shows and international act shows, while I was eager to learn more and more.
Learning by trial and error
With a group of young musician friends, we started our own event business at the end of 2011. From there we already kind of shifted from the players onstage into the boys behind the scenes. Our desire was to raise the standard on producing events properly and safe, and to professionally adapt to the supply and demand of the concert business industry and growth in Indonesia. When Metallica came to Jakarta in 2013 for the first time again in 20 years since their last performance in Indonesia, it however felt like I got slapped in my face with the high standards on how the tour delivers the show. For me personally, it was the best learning by doing experience and yes it taught me a lot.
During the Metallica project I met a Dutch guy named Koen Van Geene, who was interested in working with me. Thanks to him I came in contact with more knowledge of technical productions and overlay management, and he was a great mentor for me. In 2014 we delivered my first dance music festival project, Dreamfields Festival Bali. This was a completely different ball game for me, because the production standards I knew were not really high. And to be honest, with the whole festival experience consisting of technical production, decoration and ambiance, I almost gave up due to all the challenges that came up. Thanks to the support of great teamwork we delivered the project and a completely new world opened up for me.
My first encounter with Backbone International
On the second edition of Dreamfields Festival Bali in 2015, my mentor introduced me to Joris Joosen, currently Managing Director of Backbone Asia. For me, knowing what Backbone does in general, was what I wanted to achieve in Indonesia. Mid 2016 I resigned my job due to private circumstances, but in between I began working on and off as a freelancer for Backbone. My first project with Joris was Tomorrowland Unite Japan, followed by Sensation Innerspace Japan. Both were incredible productions with great quality standards.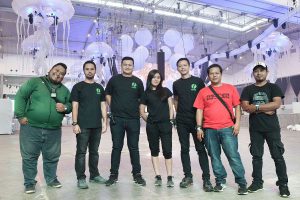 In August 2018, the 18th Asian Games took place in Indonesia which is one of the biggest multi sports events after the Olympics in which only Asian nations take part, 45 to be exact. It was a challenging and again a different ball game to be involved in the opening and closing ceremonies with months of long shifts in the building period, but we felt proud to be a small part of this major nation proud event. Followed straight after this, we were also involved as local production team in the ceremonies at the Asian Paralympic Games, which were held in October 2018. Our team carried out several production projects, including supplying staff to MTD from the Netherlands and assisting on the production of the MTD project Athletes Village.
The foundation of Backbone Indonesia
Joris and I had a good click, and we were both eager to take the next step on the growing event market in Indonesia. Therefore, I went to the Netherlands for a couple times to see how Backbone operates there and how productions are done the Backbone way. The foundations on Backbone Indonesia were laid.
The enforcement of regulations in event production in Indonesia currently still have a long process to go. For me personally, I'm aware that applying the Backbone way of working here in Indonesia is not going to be easy at all, but if we find a way somehow, it can be a gamechanger for the industry in the long run. Even with the initial process we already had to face some difficulties, starting and registering this new company was not easy and there are a lot of competitors of course, not mentioning introducing the Backbone brand and services to the market was also not an easy process. I'm however convinced that we can really make a difference by transferring and applying proper knowledge, bringing proper equipment, human resources, and use this to further professionalize the industry.
For me as a person with a non-technical education background, managing productions also is "managing expectations" between lots of parties involved, no matter how small or how big scale the event is. Moreover, from the event industry's technical and management point of view reality bites even harder with all challenges coming up. Despite all the obstacles and the exhausting process, somehow I believe there are always solutions and it creates an amazing feeling if we can deliver challenging cool projects. With Backbone I believe there is the same understanding that "we have to agree to disagree for the greater good" along the journey; we have to go with the flow and fight when it floats.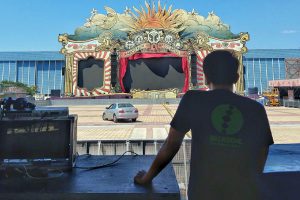 Although I might not be a band player anymore, I'm still in the music environment and in fact actually never leave the stage.
– Reza Lesmana
0