Backbone Talks: Communication Challenges May 10, 2018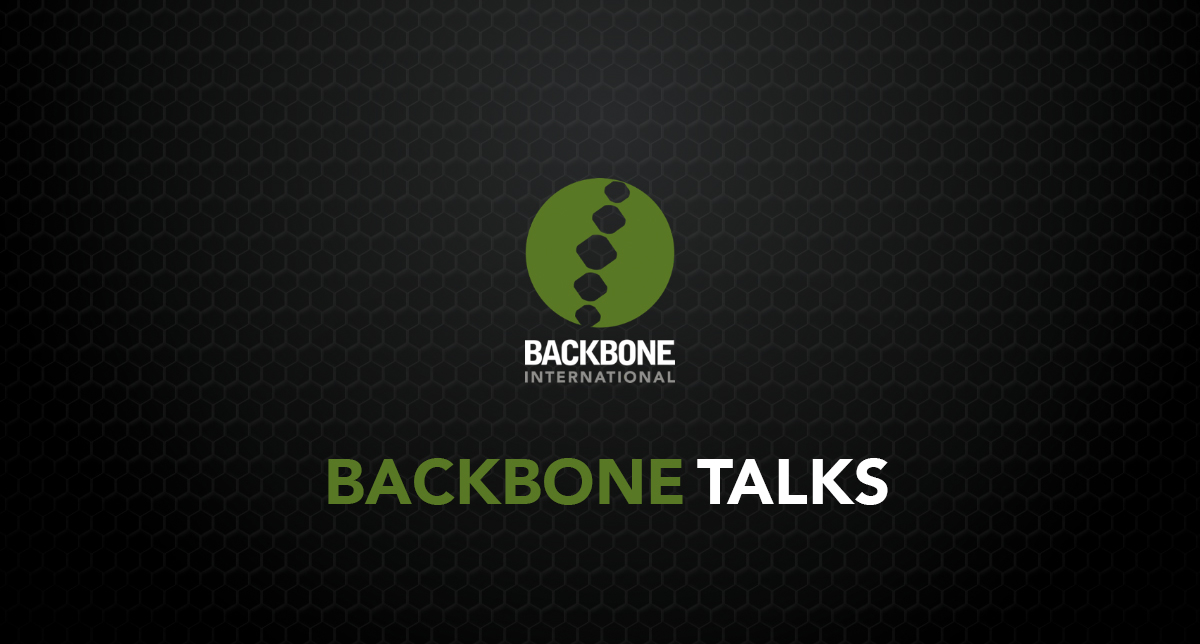 It is up to me to write a piece for BACKBONE TALKS, which entails a new way to share our experiences in the wonderful world of events in which we live in.
My subject is communication, which happens all day, every day and is something that everyone has to deal with, but is also subject to change. Over the years, so much has changed in this area. Not only because we are acquiring more means of communication, but also due to all of these means, the world seems to be getting smaller and cultures and customs become more intertwined.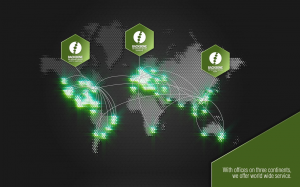 With Backbone we run into this very often. We work all over the world and are not troubled by borders or time zones. With locations on 3 continents and customers on all continents, except Antarctica, we seem to cover the entire earth.
The fact that we work so cross-border also brings cultural differences to the surface.
For example, you notice that some cultures communicate inferior at a distance, either because they are not used to working so far ahead or because of a language barrier. However, it must be said, the cultures that are not working so far ahead, can deal with last minute matters better – in general. I think that we, as a Dutch company, are very blessed. We had to adapt to other cultures and languages from an early age, due to very few countries speaking Dutch. With that being said, we started learning from an early phase other languages, which gives us an advantage over many Spanish and English-speaking countries.
The Journey
When I left The Netherlands for New York five years ago, there was a great challenge waiting for me, setting up our Backbone office and also producing Tomorrowworld in Atlanta.
That was also the moment I had to get used to a completely different culture and way of communicating. I had done many projects worldwide, but not as intensive and comprehensive as this project. The difference was that I had changed from a 'touring' producer to a 'local' producer. I needed to find the people which were essential locally for the project in Atlanta, but also for projects in the rest of the United States.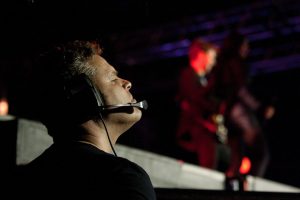 My first thought was that I needed people who lived in New York or its surroundings OR who were willing to move to NY, so we could be in one office. Well… that was not as simple as it seemed, not everyone wants to live in or around a city and more importantly, not everyone can afford it. Long story short, we have opted for quality above location, the right man / woman with the right qualities for the job… that is key. This meant that you are not preparing in one office with each other, but at a distance. We did meet in person with each other at times, but with the arrival of better techniques we started to use Skype and other programs more often, so we could be more frequently discuss drawings and share ideas.
A very important factor with all of these forms of communication is how they are used and when.
We talk face to face, via phone calls, Whatsapp, E-mail, messaging, Facebook and the younger generations Snapchat, and whatever else! It is important to agree on which forms of communication will be used and in which way.
Systematic Problem Solving
My first serious communication stress moment I had was after Tomorrowland in 2013. I had three days to pack my stuff in the Netherlands, jump on a plane, and move into my new home in the USA – three days in which I could not receive or view my mail. Everyone outside of the Tomorrowland team had their breath held until the festival was over in Belgium and immediately after the festival ended, there was full inbox of mails and various team members were responding to different subject emails… WOW. I can tell you that it was a very special moment to see the arrival of a few thousand emails in just a couple of days?!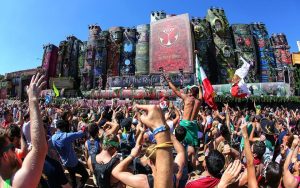 It was in that moment when I realized that I could never read these emails, especially while new ones were coming in at the same pace. I thought about it for a moment, but I understood that I could only solve it drastically. I deleted all emails and sent an mass email to everyone who had an important role in the project. I included the details of what I had done and that, given my role in the project, I applied the following rules:
I only read emails where I am in the "to" state
I "scan" the mails where my name is in cc
No rights can be derived from emails where I am in cc and sending an email does not mean that you are not responsible still
Keep your emails short, concise, and clear
Collect your points and try to combine them in one email instead of communicating every thought that comes up during the day (because you forget otherwise) and this way minimize amount of emails.
I like to know what is going on and therefore have no problems with being in the cc if we stick to these rules then it is doable.
Structuring Correspondences
Another problem we face today, is the usage of the wrong methods by all forms of communication. Frequently, I realize that I know that someone has communicated something to me, but cannot find any email about the topic, so then I search in text or whatsapp, but suddenly it appears to have been sent via Facebook or LinkedIn because that was most convenient at that moment. ARGHHH!
We have to arrange a structure of communication and continue to use email to communicate important information, and simply put… all other forms are only to "chat" – to let people know that you have sent something by email or to introduce people to each other / yourself to someone. Communicating means exist to create clarity, to use the wrong platform or mix different forms randomly makes the communication cycle more unclear and work becomes counterproductive.
I hope that everyone can agree that the rules above are logical and that if we all would keep to them, communication would be a lot easier! It is important that we help enforce each other to be attentive, both on projects and in daily communication, that would help us all!
The disadvantage is that if we do this we suddenly have "extra time" – what are we going to do with that!
– Rutger Jansen
0