Backbone Talks: Bringing Creative Ideas to Life September 10, 2018

From College Events to Backbone International
From the first stage show I ever saw I fell immediately in love with the beauty of well-planned events. When you make a journey of sounds and sights and feel a true connection with your fellow fans without noticing the little army of hard working people needed to make it all possible, it can be a truly amazing experience.
When I later started to organise my own events in college, I quickly realised that there is an amazing amount of coordination required to produce such massive events. In those days, we used to create little events with up to 1200 people with a couple of students and it didn't take long before we noticed that it's extremely important to make sure that everybody is talking about the same thing (although we often thought we were).
When we started out none of us had a clue what we were doing. We just wanted to create something beautiful that people would enjoy and that would create lasting positive memories. Gradually we learned that there are different levels in event planning. We learned about (the now hilarious concept) that you don't only need to have well planned load in-schedule but also a solid plan for the load out. At the end of our second event we ended up with 4 complete sets of Living Room furniture that we arranged on the cheap for our chill out area. In our excitement of booking DJ's and calculating break-even points no one had taken into account that bought items don't get picked up by the supplier at the end of the event. You would be surprised how many trips it takes to get rid of furniture when you didn't arrange any transport.
After graduating I looked for ways to combine my passion for events with my newfound skillset as a designer. A career in stage design felt as a logical next step. I'm very grateful for the opportunities I received, even very early in my career. Immediately after graduating I got a chance to learn how the big boys make things happen at the Tomorrowland 2011. Their international expansion was my first glimpse into the world of global events and I was immediately sold. When the chronicles of life landed me in Amsterdam and I ran into Backbone, I just knew this was a good fit.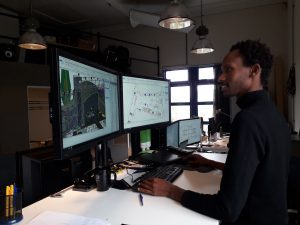 Technical Drawings
With a background in design and architecture, I learned how technical drawings are an invaluable communication tool to produce any complex project. You can imagine, describe and explain all you want, but it's absolutely necessary to have comprehensive, detailed drawings to get everyone on the same page.
Since we can't read minds yet, we share our thoughts through language and images. The beauty of well-designed plans is that they transcend languages and minimize translation errors. Especially with our international client base, this is a great feature. Reading and writing Technical drawings is a language on its own but fortunately one that is understood by professionals in all corners of the globe. A comprehensive 3D model does away with jargon, is understood across different disciplines and even different industries.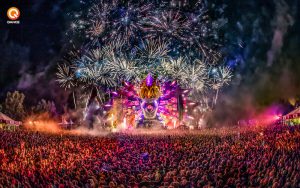 All ideas tend to grow over time so it's nice to have a visual log of the evolution of a project. The first idea rarely gets built due to the constant stream of new information. Ranging from inventory availability from suppliers over budget management to local rules and regulations, there are always new important bits of information that need to be taken in to account. Our drawings are also the main tool to detect construction conflicts in an early stage. In a close collaboration with the technical producers our design team makes sure that our drawings are constantly up to date. It's paramount that our producers can rely on the most recent detailed drawings to run the production as smooth as possible. Good preparations lead to less unwelcome surprises on site which in turn translates in to projects with less stress that are on time and within budget.
With a deep love for events and an international mindset I still enjoy to see all our different projects come to fruition. After weeks or months intense focus on a specific project it's great to see how everything came together. When the doors finally open and you get to see how the visitors are amazed by the finished project it's like unwrapping a Christmas gift. That's what makes technical design at Backbone such an awesome job.
– Rani Leunens
0