Backbone Talks: Being the Spider in the Web Juni 26, 2019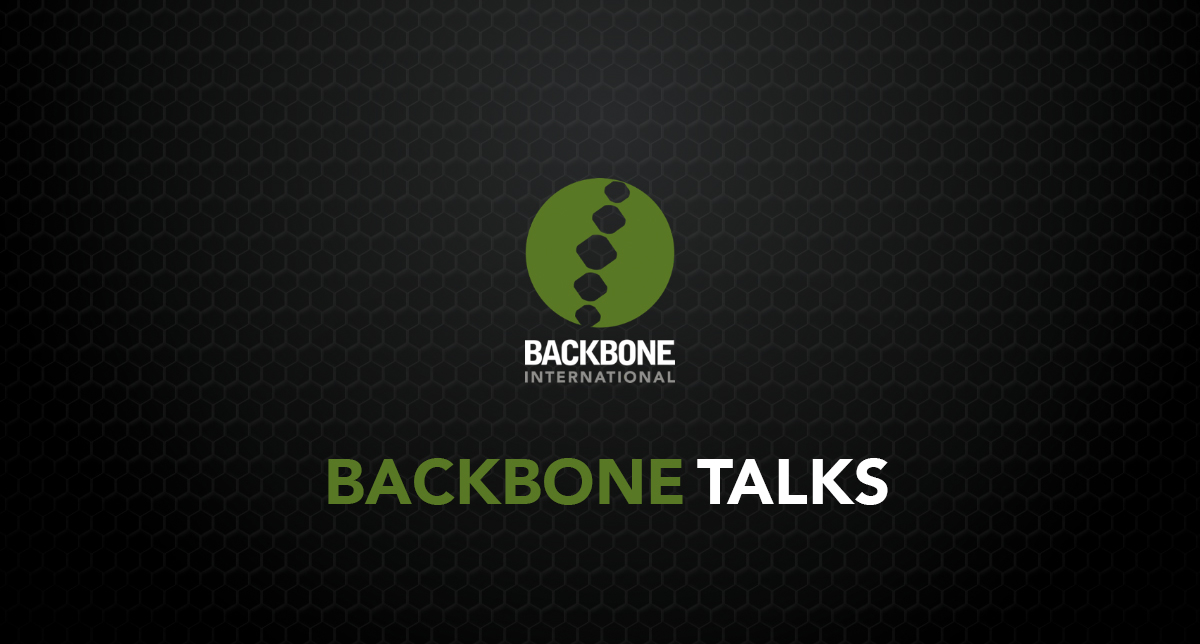 Recently I got asked to feature the next Backbone Talk and tell you about my job as a spider in the web for the team in North America. Although I started working as Project coordinator within this company a little over 2 years ago, my passion for the music industry originated from an earlier age. Let's kick things off with a short trip down memory lane.
The beginning of my personal journey
I started working at music venues in Los Angeles when I was still in high school, working as an usher and receptionist. Eventually I moved my way up to become the house manager and then operations manager for the buildings. After high school I moved across the country to go to college where I got my degree in the Entertainment Industries before moving to New York.
I met Rutger Jansen, Managing Director of Backbone North America, and the Backbone team at the first year of TomorrowWorld in 2013. At that time I was working for the site manager that Backbone hired for the event, and worked with Rutger and his team for the first time. After the event, I continued to work with Backbone off and on again for the following few years on a contract basis till March 2017.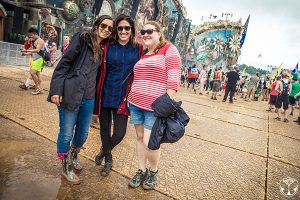 My spider web at Backbone International
When I am not on location working at a festival, I spend my days advancing for all of the upcoming events that we have. I coordinate directly with the festival and our site, production and operations managers to ensure that the plan for the event is in place and we are on track for advancing with all of our suppliers.
I'm also in direct contact with our core group of independent contractors that we like to work with. With only 6 fulltime Backbone employees, the majority of the people we work with in the US are freelancers. My responsibilities to them vary from handling all of the contracts along with coordinating all of their travel to and from location, lodging and meals. Basically, I make sure that they only have to think about the job at hand.
My onsite job varies slightly from project to project, but the most important part of what I do, is to make sure that everyone onsite has whatever they require to get their job done. From managing shuttle drivers to ensure everyone gets to site on time, to working with operations and the caterer to make sure everyone is fed throughout the day, to coordinating with runners to procure site supplies, if anyone needs anything, I am the go to person onsite. I work with every department and supplier onsite to make sure that I have all of the information and can answer any question that may come up.
In our busy months from April to September, there are in some cases multiple projects happening at the same time. Sometimes I wish I could be in two places at once, but we are still making it work. When the multiple projects actually prevent me from being on both at the same time, I bring in trusted independent contractors who can handle my onsite responsibilities, while I still handle the backend of the position. Sometimes a challenge, but mostly and definitely a rewarding one.
A job to be proud of
What we just did at Camp EDC was amazing. This was the first time we worked the camping portion of EDC, while it was only the second time that it had occurred at all. I loved working with solely our Backbone team on this while we handled every aspect of the campground from production to site to operations.
My role on this was bigger than it ever had been before, because we were going in almost blind and had to make sure that nothing fell through the cracks. It was a long and exhausting build and event, but I could not have asked for a better team to knock it out of the ballpark. The client was happy, the festival goers were happy, what else can you ask for?
My message to all other spiders around the world
Being the spider in the web means constantly being aware of every aspect of the event, even if it is far off in a dark corner that seems unimportant. Every part of the web plays an integral part in the final product. We are responsible for them all and have to make sure that nothing is forgotten.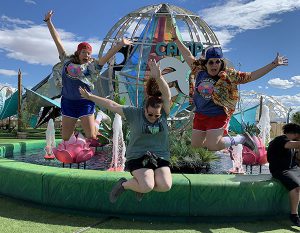 – Jenny Bartlett
0